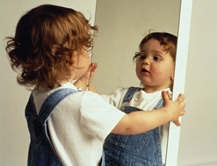 Image courtesy of www.replicatedtypo.com
Greville Rumble's visit is definitely one of the high points for me in this class. The same clear, thorough, straight forward discourse I've come to enjoy in his book was very much evident in his posts. I particularly enjoyed the discussions he would have with Thomas as we would benefit from their differing perspectives. He was very gracious with his replies even though I continually misspelled his name.
My second highlight has been the start of the group assignments. Mary Anne took the lead and started the discussion. Within 24 hours every team member had not only checked in but asked germane questions and made significant contributions. I found it ironic that we I saw the official get started post from the teaching team, our team had already gotten the ball well and truly rolling. Way to go team 2!