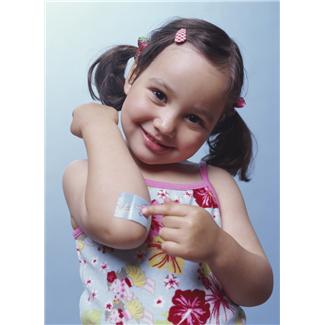 (Microsoft, 2014)
Have you ever learned from a mistake?  I sure have.  Now your learners can, too.
I was at the March PADLA meeting (http://www.padla.org//) this past week and saw an amazing product, ApprenNet (http://info.apprennet.com/).  The general method is Try It, Share It, Learn It.  In the Try It phase, the learner is presented with a challenge.  They record a video response.  In the Share It phase, they see responses from other learners and have an opportunity to comment.  Learners have an opportunity to "vote" on which cohort response was the best from a small pool of responses.  Finally, they Learn It, by watching a short tutorial or seeing an expert response.  A dashboard shows learners which responses the teacher thought were innovative in addition to those that got the most votes from learning peers.
The gating is excellent, the learner CANNOT skip around, they MUST Try It before they can Share It before they can deepen their learning.  This approach beats the heck out of didactic teaching and then having learners answer multiple guess…I mean… multiple choice questions.
Adults are motivated to devote energy to learn something to the extent that they perceive that it will help them perform tasks or deal with problems that they confront in their life situations.  Furthermore, they learn new knowledge understandings, skills, values, and attitudes most effectively when they are presented in the context of application to real-life situations (Knowles, 1984, p. 59)
If a teacher designs their exercises to reflect real-life situations, the illusive solution to learner motivation (which I feel can be more problematic even more in online environments) can be more than solved through the use of ApprenNet.
ApprenNet also helps set the learning climate.  When speaking of how to set the climate for learners, Knowles (1975) talks of how the teacher "respect[s] the experience and creativity you [the learner] bring to this inquiry" (p. 9).  The climate should also allow learners to "participate actively in this inquiry … raising questions about what I say and supplying your own answers" (Knowles, 1975, p. 10).   This is built into the DNA of ApprenNet in the Try It and Share It phases.
Learning theories other than Andragogy from the academy definitely support this approach.  A full discussion of this topic may be in an upcoming post.
If you can spare another 90 seconds, check out a customer testimonial.  Click http://info.apprennet.com/, scroll down until you see What People Are Saying.  Then click on the smiling woman in the center of the page.  Pay special attention to the end of the video where a grateful client verbalizes in her own words what distance, experiential learning is all about.  Motivating "Mistakes", indeed!
REFERENCES
Knowles, M. (1975). Self-directed learning. New York, NY: Cambridge.
Knowles, M. (1984). The adult learner: A neglected species. Houston, TX: Gulf Publishing Company.
Microsoft. (2014). Smiling young girl pointing to bandage on elbow [Digital Image]. Used with permission from Microsoft. Retrieved from http://office.microsoft.com/en-us/images/results.aspx?qu=bandage&ex=1#ai:MP900426458|mt:2|