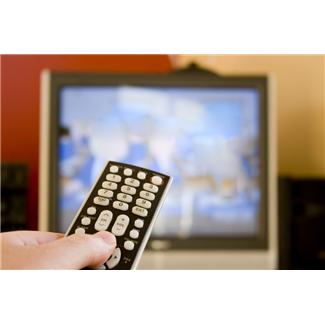 (Microsoft, 2014)
A recurring theme about images keeps coming up in conversation and sticking in my mind. This week, a colleague who attended a workshop shared about the fact that images play an important role in educational content. A few months ago, I attended a talk about social media trends were it was shared that images are fast becoming the new social media currency, not text. Look at the evolution of online education, computer mediated communication (that is posting threads similar to what you do on Facebook or email) appears as dated or antiquated while video chat is more 2014.
Otto Peters (2010) commented on our hunger for digital images: "We accept and even demand this type of visual support because the influence of television has greatly altered our visual habits" (p. 144).
So what can you do to bring the "audiovisual land of milk and honey" (Peters, 2010, p. 143) to your learning solutions?
Here are some thoughts to start your brainstorming:
In PowerPoint, use SmartArt to replace bullets points to better express concepts that include elements of direction or hierarchy
Add a small image to each page of an upcoming project
To introduce a new topic in the learning, use a page with relevant images to intrigue your audience rather than explicitly spelling out the topic
Check out the concept of PechaKucha of 20 images shared with 20 seconds of audio for each page at http://www.pechakucha.org/
The printed word will still be an important part of learning solutions. However, with awareness of the impact images can have and a willingness to try something new, we can deliver even more to our clients.
REFERENCES
Microsoft. (2014). Remote control pointing at TV [Digital Image]. Used with permission from Microsoft. Retrieved from http://office.microsoft.com/en-us/images/results.aspx?qu=tv&ex=1#ai:MP900442472|mt:2|
Peters, O. (2010). Digitized learning environments: New chances and opportunities. In O. Peters, Distance education in transition: Developments and issues Vol. 5 (5th edition, pp. 141-153) [Adobe Digital Edition]. Retrieved from Carl von Ossietzky Universität Oldenburg website: http://www.box.com/shared/ktx7ipccetotqrr11mct